Photo: The newly renovated first floor. Trevor Spohr.
Set to open its doors in late May, the final section of the historic Gatakers warehouse complex facing Kent Street is being transformed into a modern creative space.
Complimenting the refurbished Gatakers Artspace exhibition space, the double-storey Kent Street building will house life drawing, print making, clay space, workshops, pop up exhibitions and a retail shop. The new space will enable local artists to develop their ideas and participate in a myriad of creative activities.
The Gataker's buildings were once robust warehouses for the bustling port of Maryborough. The warehouses are among the oldest in Maryborough and have been sensitively restored to preserve the historic value of the buildings, while creating contemporary exhibition and studio spaces.
The handsome iron columns and upper storey raked ceiling remain proud features of the renewed space, while the first flight of original staircase has been retained beneath a new metal stair. The greatly improved facilities include a spacious multi-functional area and the installation of an accessibility lift to the upper storey.
Once open, you can visit during Gatakers Artspace opening hours, or book the space for creative activities.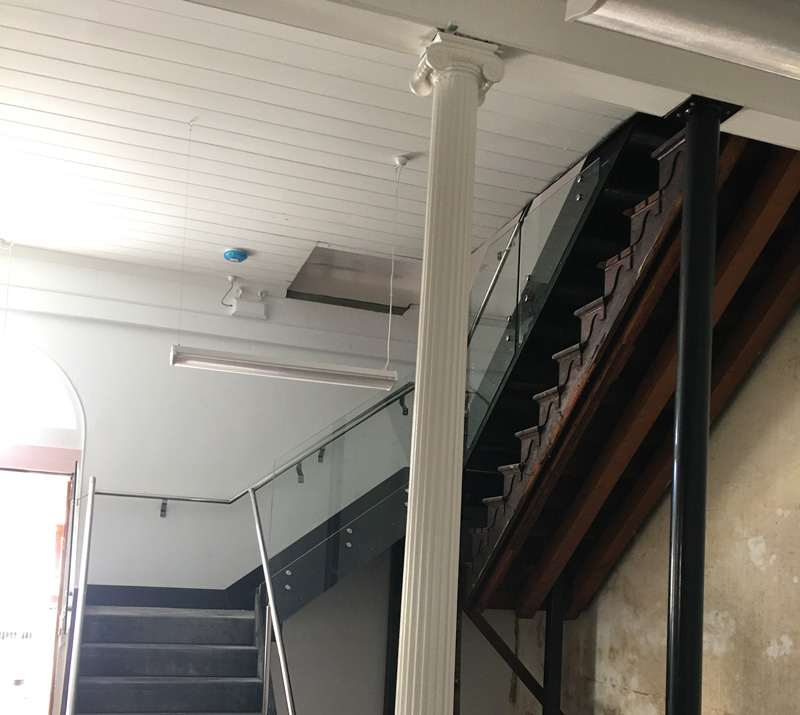 A flight of the original staircase has been retained under the new stairs. Trevor Spohr.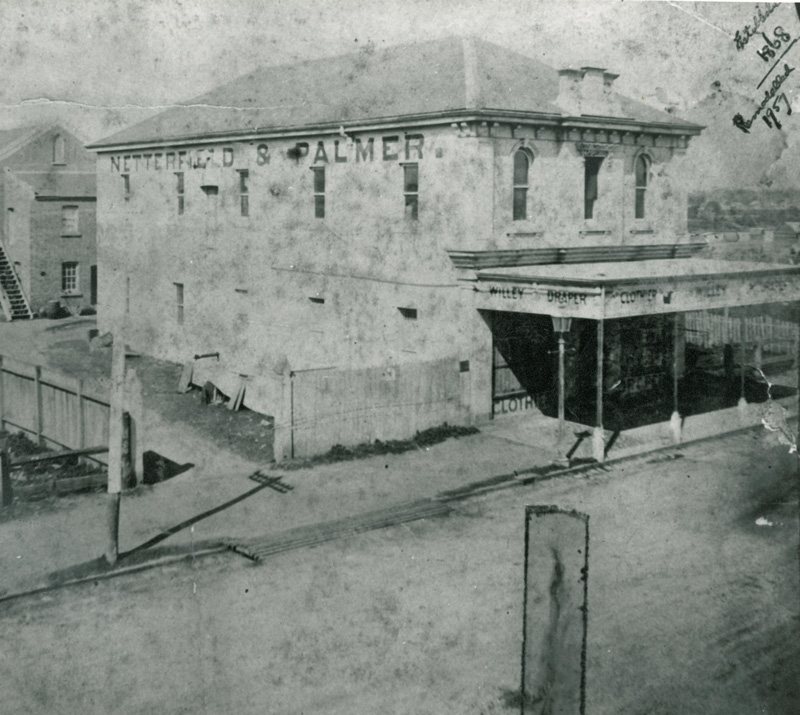 311 Kent St, formerly Netterfield & Palmer. Maryborough & Wide Bay & Burnett Historical Society