Regional Arts Development Fund
The Regional Arts Development Fund (RADF) is an annual partnership between the Queensland Government through Arts Queensland and Fraser Coast Regional Council. RADF promotes the role and value of arts, culture and heritage as key drivers of diverse and inclusive communities and strong regions. RADF is a flexible fund that supports local councils to invest in arts and cultural priorities, as determined by local communities, across Queensland.
RADF aims to support arts and cultural activities that:
Provide public value for Queensland communities.
Build local cultural capacity, cultural innovation and community pride.
Deliver the Queensland Government's objectives for the community.
For information on other Arts Queensland programs and opportunities please visit www.arts.qld.gov.au
Community funding rounds open 1 October.
2021-22 Funding categories
Objective: To provide support to any arts and cultural project throughout the year with outcomes that align with RADF aims and key performance outcomes. Creative Innovation encourages creativity and offers flexibility to applicants.

Maximum funding per application: $5,000

Objective: To enable community groups to engage a professional artist or arts worker to work with them on developing their arts practice, to run arts development workshops or community projects that incorporate a practical skills development component.

Maximum funding per application: $3,000


Objective: To provide support to individuals, organisations and community to deliver high quality, diverse and enterprising projects that strategically support the region's economic, social and cultural growth. Creative Impact projects should be aligned with a regional initiative (event, festival etc.) to build upon existing audiences and achieve broad engagement and outcomes.


Additional requirements: Applications must clearly articulate ideas, community benefit, strategic partnerships, private sponsorships, and display a strong connection to the region through artistic excellence, collaboration, viability and storytelling. Funding is intended to support one or two projects per financial year, subject to program budget availability.

Maximum funding per application: $15,000

Objective: To provide specific support for individuals, organisations and community requiring access to venues for arts and cultural projects that encourage collaboration, entrepreneurship, vibrant place-making and inclusive communities. Creative Places will encourage the creative industries such as artisans; boutique and vintage pop-ups; window installations; art makers and educators; and interactive workshops to the region with a view to fill public, commercial and retail venues.


Additional requirements: Applications must be accompanied by a letter of support for the specific project from the relevant property agent, owner or Council officer in the Development and Community, Regulatory Services or Property and Commercial Services directorate.

Maximum funding per application: $2,000


Objective: To support endeavours and opportunities for young creatives to participate in decision-making that will affect their lives now and in the future. This program focuses on leadership, skills development and community issues; and will be specifically tailored to support Fraser Coast's young people to work together in the arts and cultural sector to address community issues and drive change. This fund will be made available year round to individual young and emerging artists, arts workers, cultural workers or project coordinators for professional development ventures including but not limited to relevant seminars, conferences, mentorships, internships and research.

Considerations: Funding may include travel, accommodation and registration fees. This category does not cover accredited study, training or university courses with development periods exceeding one month.

Maximum funding per application: $3,000


Objective: To strengthen support and investment in the development and presentation of Fraser Coast stories that reflect the diversity of our region. Funding will support storytellers to create, develop and present new works or activities that maintain and share the Fraser Coast's stories including First Nations languages and stories. This priority area will also support the conservation and promotion of regional collections.

Maximum funding per application: $3,000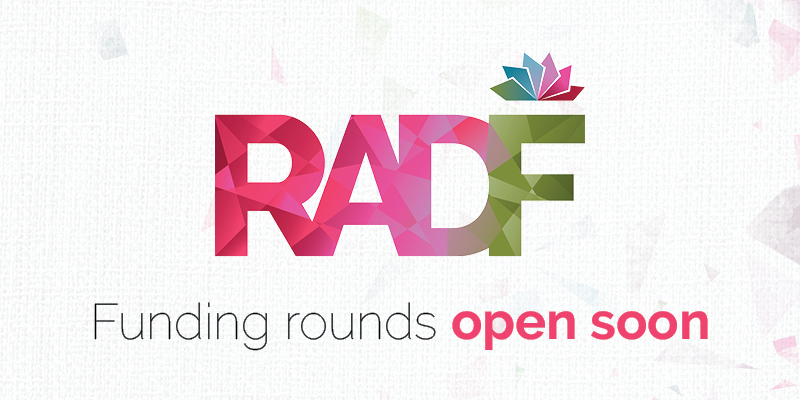 Frequently asked questions
The Fraser Coast RADF Community Funding Program is informed by Fraser Coast Regional Council's Corporate Plan 2018-2023 and the Culture Strategy. Priority will be given to applications that deliver the following outcomes:

Support locally produced arts and cultural activities that deliver value for our local community.
Provide opportunities for local communities to participate in arts and cultural activities.
Invest in professional, career and capacity development opportunities for local artists and arts practitioners to fuel creative innovation, creative skills, creative impact, creative places, a creative economy and creative futures.
Foster resilience and adaptive use of digital solutions to enable ongoing delivery of arts and cultural programs, entertainment and learning resources.
Encourage safe, innovative initiatives to support mental wellness.

Development and delivery of diverse, exciting and accessible arts and cultural projects for, by and with local communities.
Value adding arts and culture to existing non–arts projects or activities that have potential to support the cross-pollination of new audiences and markets.
Strategic arts and cultural projects that increase amenity, community pride and liveability of local areas.
Regional projects that deliver cross–regional, intrastate and/or international arts and cultural outcomes.
Professional, career and capacity development opportunities for local artists and arts practitioners.
Engagement with significant community groups including but not limited to, Aboriginal and Torres Strait Islander peoples, young people, seniors and people experiencing disability.
Recruitment of specialist expertise or professional arts experience to support, develop and/or produce arts and cultural outcomes.
Support individuals and organisations who wish to engage in professional growth through concept development, grant writing techniques, budgeting and project implementation.
Documentation and sharing stories of regional creatives and successful RADF projects to grow awareness of regional arts and the RADF program.

Amateur arts activities, except for professional services that add community benefit and value to proposed amateur arts activities.
Applicants who have failed to acquit previous RADF grants.
Projects for which arts workers are paid less than the recommended industry rates.
Retrospective costs, including reimbursement of costs already incurred and funding for projects which have already taken place or begun prior to the application being approved by Council.
Commercial advertising for an individual or organisation.
School arts activities, unless those activities form part of the broader community's arts and cultural development processes or include professional arts development for students from multiple schools.
Entertainment for events, unless there is a developmental aspect included.
Projects deemed to be for primarily commercial, fundraising or competition purposes including but not limited to prize money, prizes or trophies.
Purchase of capital equipment such as portable shade structures, machinery, vehicles, trailers, air conditioners, white goods, tables, chairs, or plant equipment of any kind.
General funding for organisations, including salaries and on-going related costs that are part of an organisation's core commercial operations.
Arts or craft workshops with arts and cultural service organisations that are part of the organisation's core commercial outcomes.
Accredited study, training or university courses that constitute the primary training of artists.
Insurance/Licences, including but not limited to public liability insurance, liquor licences, event permits etc.
Funding is not available for projects that involve the development of private land or property.
RADF will only support funding for freight, framing and publishing costs if they are a small part of a larger project.

To see if you meet the base eligibility criteria, check the eligibility checklist

Individuals
To be eligible to apply, individual applicants must be:

an Australian citizen; or a permanent resident of Australia
18 years or older (under 18 years will require representation by a parent or guardian)
a professional artist, emerging artist, arts practitioner, cultural worker or project coordinator
based in the Fraser Coast Regional Council area; or able to demonstrate how the project will directly benefit arts and culture in the local council area
an ABN holder; or able to obtain auspice by a suitable party; and
have Public Liability Insurance; or able to obtain auspice by a suitable party

Organisations

To be eligible to apply, organisations must:

be able to demonstrate how the project will directly benefit arts and culture in the Fraser Coast Regional Council area.
be an incorporated arts and/or cultural organisation; or an unincorporated organisation/not-for-profit, auspiced by an incorporated body
have Public Liability Insurance.

Our RADF funding can only be granted to an incorporated organisation. Therefore an individual, partnership, group or unincorporated organisation (auspicee) must work with an incorporated auspicing organisation (auspicor) to apply for funding. The auspicor will be required to complete and submit the application in consultation with the auspicee.


There are six (6) categories of funding available for individuals, groups and organisations. You can view the categories and funding amounts at the top of this page.

Applications open from 1 October 2021 and can be submitted all year round. To reach the assessment periods, applications should be submitted by.

Monday 8 November 2021
Monday 31 January 2022
Monday 2 May 2022
Monday 1 August 2022

Please note if all RADF funds are committed during initial rounds then additional rounds of RADF will not be offered. It is recommended that you apply for funds in early rounds to avoid disappointment.


Council will publicise the availability of RADF grant programmes on Council's website and social media sites, in the local media and by direct email to individuals and organisations listed on the Grants Distribution list.

RADF Eligibility Checklist. Complete the online checklist to ensure you are eligible to apply.
Contact Council's RADF Liaison Officer. They can assist with project development and general information about the application process.
Plan your project. Check the timing of your project with the assessment dates. Define your project scope and ensure you gather all your initial application support materials and prepare your project budget.
Login to SmartyGrants. Council's grant programs are based online via SmartyGrants. Applicants will require a SmartyGrants account to view the application form and submit their application. If an applicant does not have online access, Council libraries can provide access to a computer and the internet and some initial guidance to enable access to the application form. Alternatively, please contact Council's RADF Liaison Officer for further support. Once an application has been started, you can save and return anytime before the form's closing date.
Submit your application. When an application is submitted, the applicant will receive an email confirmation of lodgement and a copy of the submitted application for the organisation's records. If this notification is not received please contact Council's RADF Liaison Officer.

RADF will not support projects for which arts workers are paid less than the recommended industry rates. Information and advice on pay scales and conditions prescribed by legally binding industrial awards and agreements may be found on the websites of organisations such as:

Initial application

The following support materials should be supplied to support your application:

Certificate of Currency for Public Liability Insurance.
A brief CV, or weblink for all Arts Practitioners involved in The Project.
Letters of support which include the contact details of the author.
Copies of quotes to support your budget.

After conditional approval

You will be sent an email requesting additional support materials.

ALL ACTIVITIES

Any licenses relevant to your project.
Bank account details on a bank letterhead
Outline of the potential risks to your project and how you plan to minimise these.
Outline of how you will deliver your project in line with COVID19 safety standards.
Any marketing and promotional material your may have.

ACTIVITES ON COUNCIL VENUES OR LAND

Booking confirmation
Event approvals from Council
Event Management Plan

ACTIVITIES INVOLVING ABORIGINAL AND TORRES STRAIT ISLANDER PEOPLES

Evidence you have followed required protocols to obtain support and confirmation of involvement from the relevant communities and organisations.

All applications are assessed by the RADF Advisory Committee who make recommendations to Council. The committee comprises independent community members who provide expert advice and recommendations based on their specialised knowledge, skills and experience in arts and culture. Two (2) elected Councillors also sit on the committee. All applications are peer assessed by all members of the committee.

2021-22 RADF Advisory Committee members:

Mr Matthew Richers
Ms Kym Latter
Mr Andre Carpenter
Mr David Coleman
Mr Robert Mackay
Dr Katie Burke
Cr Phil Truscott
Cr James Hansen

Applicants will be notified of the outcome of their submission via email 4-6 weeks after the following assessment periods:

Monday 8 November 2021
Monday 31 January 2022
Monday 2 May 2022
Monday 1 August 2022