An illuminating tribute to our marine life
Workshop Photo: Hayden Whittle.
An extraordinary collaboration on Butchulla country, Song to the Ocean provided an entrancing experience for guests to walk through an ocean of musicians, illuminated by awe-inspiring light installations.
The live music and visual art experience featured performances by acclaimed Australian string ensemble DeepBlue, master percussionist Dr Michael Askill, Maori Sonic Weaver and vocalist WHAIA, shah kaman player Greta Kelly and young local musicians, with contemporary composition by Dr Corrina Bonshek and visual art by Tiffany Beckwith-Skinner, Mimi Dennett, and local Fraser Coast artists.
Before the event, local artists participated in a workshop facilitated by Tiffany Beckwith-Skinner, a professional with over 20 years of experience in community-engaged art. Under Tiffany's guidance, artists created individual silhouette art which interpreted their connection to the ocean in their own artistic style. These creations were then installed inside the light sculptures created by Mimi Dennett, and finally lit to diffuse ambient light over the performers and audience at the Song to the Ocean event during the Hervey Bay Whale Festival on 29 and 30 July 2021.
"As an artist, building connections is at the core of my work. So being involved in a project like this is a way of reaching out to others in my local community that crosses beliefs or boundaries. I can say something and perhaps effect someone in a way that is gentle and peaceful. The quality of light fascinates me and being able to play with a new technique was fabulous. It's also about connections with other artists and creatives and we so need to stay in contact with each other to thrive as an arts community," Lesley, participating artist.
Song to the Ocean was co-commissioned by Fraser Coast Tourism & Events and Fraser Coast Regional Council, with assistance of the Australian Government through the Festivals Australia program and the Regional Arts Development Fund (RADF), a partnership between the Queensland Government and Fraser Coast Regional Council to support local arts and culture in regional Queensland. Find out more information about RADF funding here.
View the artworks and artist profiles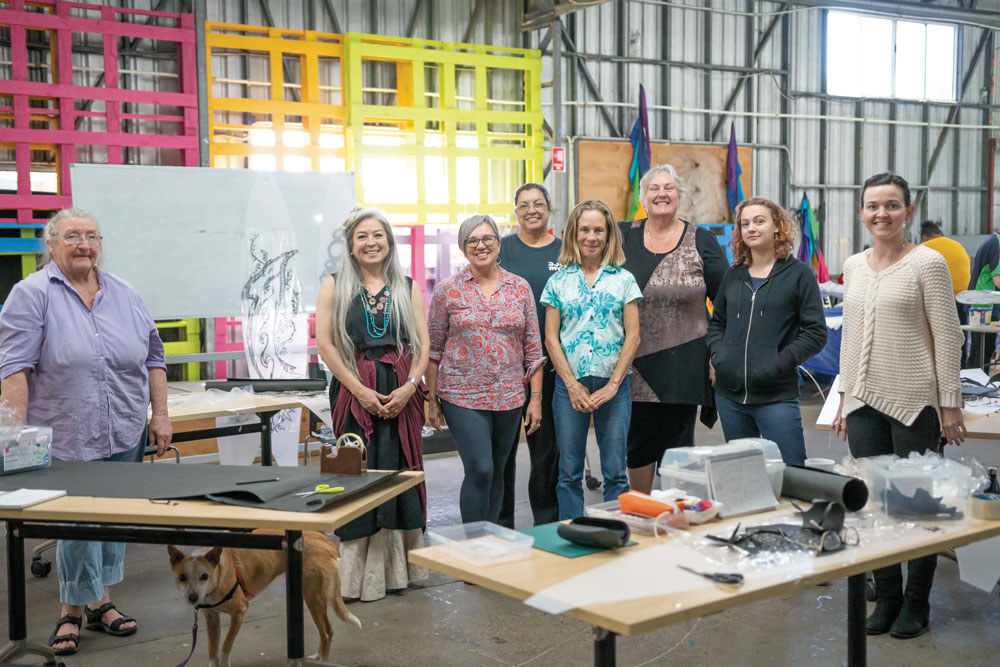 Artist at the Song to the Ocean Light Sculpture workshop. Photo Hayden Whittle.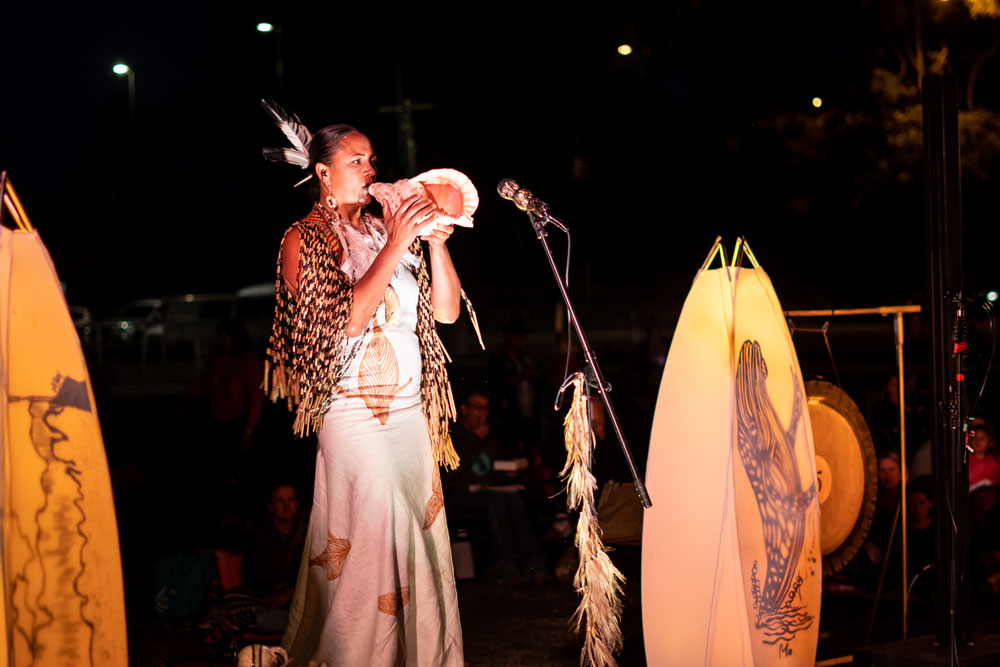 Light sculptures formed part of the Song to the Ocean experience. Photo Cody Fox.